Flood and drought management project for Volta Basin
The Adaptation Fund Board has endorsed the USD 7.92 million regional proposal entitled "Integrating Flood and Drought management and early warning for climate change adaptation in the Volta Basin." The project proposal is based on the strategies promoted by the Associated Programme on Flood Management and Integrated Drought Management Programme (view on WMO webpage). The Volta Basin Authority (VBA), the Global Water Partnership West Africa (GWP-WA) and the Adaptation Fund (AF) organized the project inception workshop that marks its official launch on 25 and 26 June 2019 at Hôtel Nouvelle Pergola in Marcory, Abidjan, Côte d'Ivoire.
Media coverage of the project launch:
Water – Volta Basin countries reflect on integrated management, by Linfodrome, 24 June 2019
Flood and Drought management: The Volta Basin Authority launches a project, by Fratmat, 9 July 2019
The Volta Basin Authority launches a project on flood and drought management, by L'Expression, 25 June 2019
IDMP-WAF supports national drought plan development in Burkina Faso, Benin and Niger
The IDMP West Africa, in collaboration with partners, organised multi-stakeholder consultations in Burkina Faso, Benin and Niger. These meetings enabled stakeholders to provide technical contributions to the development of national drought plans and share technical expertise and experiences from national, regional and global perspectives. Learn more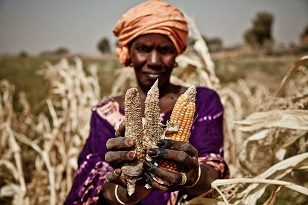 The regional programme of the IDMP in West Africa (IDMP WAF) based at GWP West Africa is currently being developed to increase the capacity and ability to manage droughts in the region by working in partnership with key drought management institutions and stakeholders in the region building on the network of the Country Water Partnerships.