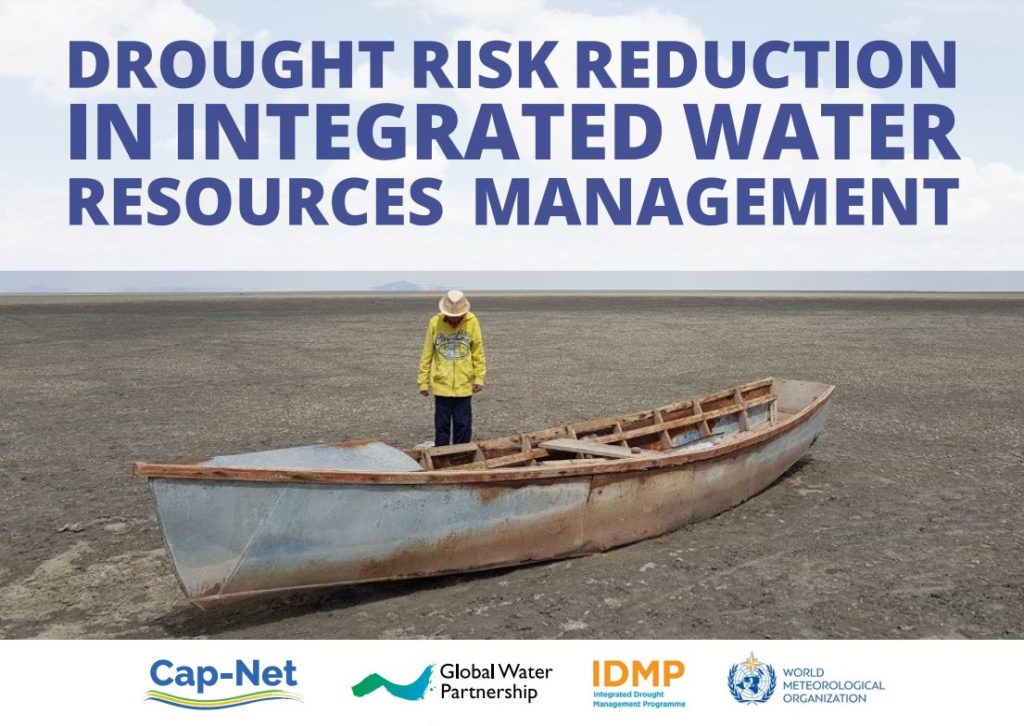 Manual on Drought Risk Reduction and Management
This manual is an updated version of the original UNDP CapNet manual on Drought Risk Reduction. It features and introduction into the drought concept and the proactive approach to its management in line with major international agendas (Paris Agreement, SDGs, Sendai Framework). 
The three pillars of integrated drought management (Monitoring and Early Warning; Vulnerability and Impact Assessment; Risk Mitigation, Preparedness and Response) are discussed in the following chapters. The manual concludes with a chapter on the policy process to formulate proactive drought policies.
A series of workshops was carried out in 2013-14 following the 2013 High Level Meeting on National Drought Policy. The World Meteorological Organization (WMO), the Food and Agriculture Organization of the United Nations (FAO), the Convention on Biological Diversity (CBD) and the United Nations Convention to Combat Desertification (UNCCD) in cooperation with the UN-Water Decade Programme on Capacity Development (UNW-DPC) are collaborating to implement a Capacity Development initiative on National Drought Management Policies (NDMP).