Monitoring & Early Warning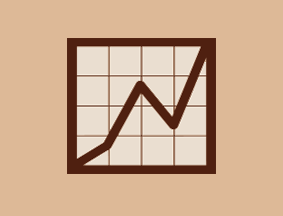 A drought monitoring and early warning system (DEWS) is the foundation of effective proactive drought policies.  Governments maintain DEWS to warn their citizens and themselves about impending drought conditions.  A DEWS identifies climate and water supply trends and detects the emergence or probability of occurrence and the likely severity of drought and its impacts.  Reliable information must be communicated in a timely manner to water and land managers, policy makers and the public through appropriate communication channels. That information, if used effectively, can be the basis for reducing vulnerability and improving mitigation and response capacities of people and systems at risk.
Effective drought monitoring and early warning  must integrate precipitation and other climatic parameters with water information such as stream flow, snow pack, ground water levels, reservoir and lake levels and soil moisture into a comprehensive assessment of current and future drought and water supply conditions.  In addition, monitoring the impacts (i.e., social indicators) that are occurring on the ground as a drought develops helps calibrate assessments of severity for local areas.  This assessment can then trigger appropriate mitigation and response actions that have been identified previously (see pillar 3 on Mitigation, Preparedness and Response).
From: WMO/GWP (not yet published) and WMO/GWP (2016) Handbook of Drought Indicators and Indices
Examples
Coverage
Drought product
Drought indicator/index
Global
Flood and Drought Portal
Standardized Precipitation Index (SPI),
Effective Drought Index (EDI),
Normalized Difference Vegetation Index (NDVI),
Vegetation Condition Index (VCI),
Soil water index (SWI),
Vegetation health index (VHI),
Agricultural Stress Index (ASI),
Combined Drought Index (CDI)
Global
Global Drought Information System
Standardized Precipitation Index (SPI),
Vegetation Health Index (VHI)
Global
FAO's Agricultural Stress Index System (ASIS)
Agricultural Stress Index (ASI)
Global
Ongoing droughts monitored by Relief Web
Impact reports
Global
Famine Early Warning System Network, i.e. not strictly a drought product
Evidence-based analysis on food security
Global
ClimatView - a tool for viewing monthly climate data
Standardized Precipitation Index (SPI)
Global
UNESCO/PCA Web Based Drought Monitoring Platform
Current Precipiation and Temperature data, Soil Moisture based drought index
Global
IRI Global Drought Analysis Tool
Standardized Precipitation Index (SPI)
Global
IRI Global Drought Prediction Tool
Standardized Precipitation Index (SPI)
Global
APEC Global Drought and Climate Monitoring
Standardized Precipitation Index (SPI), Rainfall surplus
Global
Semi-arid drought monitor
Standardized Precipitation Evapotranspiration Index (SPEI),

Africa
Africa Flood and Drought Monitor
Soil Moisture Index (SMI),
Precipitation,
Evapotranspiration,
Transpiration,
Runoff,
Maximum temperature (Tmax),
Minimum temperature (Tmin),
Wind,
Relative Humidity (Rhum)
Latin America
Latin America Flood and Drought Monitor
Standardized Precipitation Index (SPI),
Normalized Difference Vegetation Index (NDVI),
Drought Index,
Streamflow Percentile
Latin America
CIIFEN Drought Monitor
Standardized Precipitation Index (SPI)

Central America (IMTA)
Meso American Drought Monitor
Standardized Precipitation Index (SPI),
Standardized Soil Moisture Index (SSI),
Standardized Runoff Index (SRI)
Multivariate Standardized Drought Index (Precipitation, Soil Moisture, Runoff)
North America
North American Drought Monitor
Standardized Precipitation Index (SPI),
Percent of Average Precipitation,
Palmer Drought Index
South Asia
South Asia Drought Monitoring System (SADMS)
Integrated Drought Severity Index (IDSI),
Standardized Precipitation Index (SPI),
Soil Moisture Index,
Vegetation Condition Index (VCI),
Temperature Condition Index (TCI),
Precipitation Condition Index (PCI)
The Caribbean
Caribbean Drought Bulletin
Standardized Precipitation Index (SPI)
Europe
European Drought Observatory
Combined Drought Indicator (CDI),
Standardized Precipitation Index (SPI),
Soil Moisture Anomaly (SMA),
Vegetation Productivity Anomaly (fAPAR Anomaly)
Europe
Alpine Drought Observatory
Standardized Precipitation Index (SPI),
Standardized Precipitation Evapotranspiration Index (SPEI),
Standardized Snowpack Index (SSPI),
Soil Moisture Anomalies (SMA),
Vegetation Condition Index (VCI),
Vegetation Health Index (VHI)


Central Europe (Czech Republic and Slovakia)
Intersucho Droughtmonitor for Central Europe, Czech Republic and Slovakia
Soil Water Index
Vegetation condition
Agro-meteorological conditions
Yield prediction
Water stress
Southeastern Europe
Drought Watch
Soil Water Index (SWI), Surface Water Balance (SWB), Normalized Difference Vegetation Index (NDVI)
Argentina
Standardized Precipitation Index (SPI)
Standardized Precipitation Index (SPI)
Australia
Drought report
Rainfall deficiencies,
Soil moisture
Bangladesh
Drought monitoring
Standardized Precipitation Index (SPI),
Temperature Deviation
Belize
Drought Forecast
Standardized Precipitation Index (SPI)
Bolivia
Monthly agrometeorological bulletin
Vegetation Health Index (VHI),
Agricultural Stress Index (ASI)
Brazil
Standardized Precipitation Index (SPI)
Standardized Precipitation Index (SPI)
Brazil
Agroclimatiological Bulletin Maps
Water Balance
Northeastern Brazil
Northeast Brazil Drought Monitor
Canada
Canadian Drought Monitor
Precipitation and temperature indicators,
Normalized Difference Vegetation Index (NDVI),
Streamflow values,
Palmer Drought Index (PDI) ,
Standardized Precipitation Index (SPI),
Drought indicators used by the agriculture, forestry, and water management sectors,
Climate data
Chile
Drought Monitor
Observed Precipitation DGA,
Observed Precipitation RAN,
Standardized Precipitation Index (SPI),
Observed Temperature RAN
China
Drought Observations
Colombia
Monthly drought index
Standardized Precipitation Index (SPI)
Croatia
Drought monitoring
Cumulative precipitation amount,
Difference between measured and average precipitation,
Ratio between measured and average precipitation,
Standardized Precipitation Index (SPI),
Percentile for measured precipitation,
Return period for measured precipitation
Cuba
Agricultural drought
Czech Republic
Hydrometerological, climate and soil drought
Model soil moisture,
Streamflows
Ecuador
Agrometeorological information
Standardized Precipitation Index (SPI),
Precipitation,
Temperature,
Soil moisture
Germany
Standardized Precipitation Index (SPI); Climatological maps of Germany
Standardized Precipitation Index (SPI),
Aridity Index,
Water Balance
Hungary
Agrometeorology
Soil moisture,
Normalized Difference Vegetation Index (NDVI)
India
Drought Monitoring
Aridity Anomaly Index (AAI),
Standardized Precipitation Index (SPI)
Indonesia
Standardized Precipitation Index (SPI)
Standardized Precipitation Index (SPI)
Ireland
Agricultural Reports
Soil Moisture Deficits,
Air temperature,
Soil temperature,
Rainfall,
Sunshine,
Wind

Italy
Drought bulletin
Standardized Precipitation Index (SPI)
Jamaica
Drought Forecast Map; Farmers Bulletin
Standardized Precipitation Index (SPI)
Mexico
Drought Monitoring in Mexico
Standardized Precipitation Index (SPI),
Percent of Normal Precipitation,
Vegetation Health Index (VHI),
Soil Moisture Leaky Bucket CPC-NOAA Model,
Normalized Difference Vegetation Index (NDVI),
Average Temperature Anomaly,
Water Availability Percentage
Mongolia
MODIS product-Drought
Montenegro
Drought Monitoring-SPI
Standardized Precipitation Index (SPI)
Myanmar
Agro-Met Bulletin
Precipitation,
Temperature,
Humidity,
Evapotranspiration,
Soil Moisture
New Zealand
New Zealand Drought Monitor; Daily climate maps
Soil Moisture Deficit,
Soil Moisture Anomaly,
Rain,
Sun,
Temperature,
Standardized Precipitation Index (SPI)
Nicaragua
Agrometeorological Bulletin
Agricultural Stress Index (ASI),
Soil moisture
Nigeria
Drought and Flood Monitoring Bulletin
Standardized Precipitation Index (SPI)
Pakistan
Drought Watch Bulletin
Percentage Departure of Rainfall, Standardized Precipitation Index (SPI), Normalized Difference Vegetation Index (NDVI), Land Surface Temperature (LST), Temperature Vegetation Dryness Index (TVDI)
Panama
Standardized Precipitation Index (SPI)
Standardized Precipitation Index (SPI)
Papua New Guinea
Drought Monitoring
Consecutive Dry Days (CDD),
Dry spell (DS),
Wet spell (WS)
Paraguay
Agrometeorological Bulletin
Water balance,
Standardized Precipitation Index (SPI)
Peru
Drought Monitor
Standardized Precipitation Index (SPI),
Reservoirs levels,
Normalized Difference Vegetation Index (NDVI),
Water balance,
Combined Drought Indicator (CDI)

Poland
Agricultural Drought Monitoring System (ADMS)
Climatic water balance
Portugal
Drought Monitoring - SPI Index
Standardized Precipitation Index (SPI)
Serbia
Moisture conditions and drought monitoring
Standardized Precipitation Index (SPI)
Slovakia
Drought Monitoring
Standardized Precipitation Index (SPI),
Standardized Precipitation Evapotranspiration Index (SPEI),
Crop Moisture Index (CMI)
Slovenia
Standardized Precipitation Index (SPI)
Standardized Precipitation Index (SPI)
South Africa
South Africa Flood and Drought Monitor
Soil Moisture Index (SMI),
Standardized Precipitation Index (SPI),
Precipitation,
Evapotranspiration,
Runoff


South Africa
National Integrated Water Information System - Drought status and management
Dam levels,
Rainfall,
Standardized Precipitation Index (SPI)
Spain
Meteorological Drought Monitoring
Standardized Precipitation Index (SPI)
Switzerland
Drought indices
Standardized Precipitation Index (SPI),
Standardized Precipitation Evapotranspiration Index (SPEI),
Water balance,
Soil moisture,
Soil water deficit,
Vegetation water deficit,
Agricultural Reference Index for Drought (ARID)
Turkey
Meteorological Drought Situation according to Standardized Precipitation Index Method
Standardized Precipitation Index (SPI)
UK
UK Drought Portal
Standardized Precipitation Index (SPI)
Uruguay
Standardized Precipitation Index (SPI)
Standardized Precipitation Index (SPI)
USA
United States Drought Monitor
Palmer Drought Severity Index (PDSI),
CPC Soil Moisture Model (Percentiles),
USGS Weekly Streamflow (Percentiles),
Standardized Precipitation Index (SPI),
Objective Drought Indicator Blends (Percentiles)
Venezuela
Drought Monitoring
Standardized Precipitation Index (SPI)